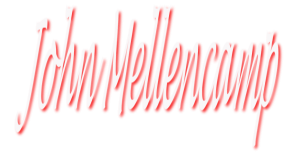 John Mellencamp – "formerly John Cougar Mellencamp, formerly-formerly John Cougar — is an American original. His emotionally authentic, straightforward rock n' roll reflects his upbringing in the Heartland, combining pop, country, and folk to create poetic grooves that you can also jam out to on a bar's jukebox. Remarkably successful, Mellencamp has sold more than 27 million albums, and the Rock and Roll Hall of Famer's many hits —  like "Jack and Diane," "Hurts So Good," "Cherry Bomb," "Small Town," "Pink Houses," and "Authority Song" — are perpetually-played staples of classic rock radio. 
Similar to the way that anyone can connect to Bruce Springsteen or Bob Dylan, seemingly everybody can enjoy or even relate to the people and themes in Mellencamp's music. That's because Mellencamp is a real guy who's lived a few lifetimes' worth of drama and struggle. "  Brian Boone – Grunge.com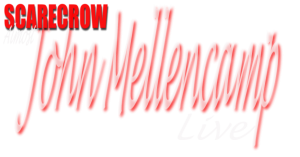 Scarecrow – continues to recreate the energy and authentic sounds of John Mellencamp and his bands from the 80's and 90's. While Mellencamp artistically and masterfully adapts his music as only he can. Scarecrow performances are a "Déjà vu" to many Mellencamp fans and  a "Wow" experience for all. Scarecrow has performed throughout North America from the Yukon to the Gulf of Mexico and from the Rockies to the Atlantic Coast.
Why a John 'Cougar' Mellencamp Tribute band? -Compare the Hits that made it to the top 10 on the charts. Journey -25, Springsteen -26, Tom Petty -26, Eagles -21, John Mellencamp -29. Not many artists can have a full set of #1 songs (10).
Why Scarecrow? – "You have all the moves and it sounds just like John Mellencamp when I saw him when I was younger"….is the most common comment. – – "It's not John Mellencamp, but it's almost John Mellencamp Live!"